theprozacqueen:
This post from a friend of mine is spot-on…It's not that happy or positive people annoy me so much (I'm often one of them) so much as that some people speak as though positive thoughts are the be-all, end-all of healing…while I know how destructive negative thoughts can be as they mount up, it's not always a *matter* of thoughts. Sometimes it truly is a physical, medical problem. Good thoughts certainly help, but to imply that someone with a medical condition only has the problems they do because they lack faith/don't think the right way/etc is beyond insulting. Like La Sabrosona states, no one would ever say that about cancer or learning disabilities. It's really easy to sum something up as being due to "laziness" or "thinking badly" when it doesn't affect you or someone you love.

Come to think of it, I *do* know of some people who would say that about at least *some* learning disabilities. I'm just glad I'm not their kid.
Originally posted on my spanglish familia: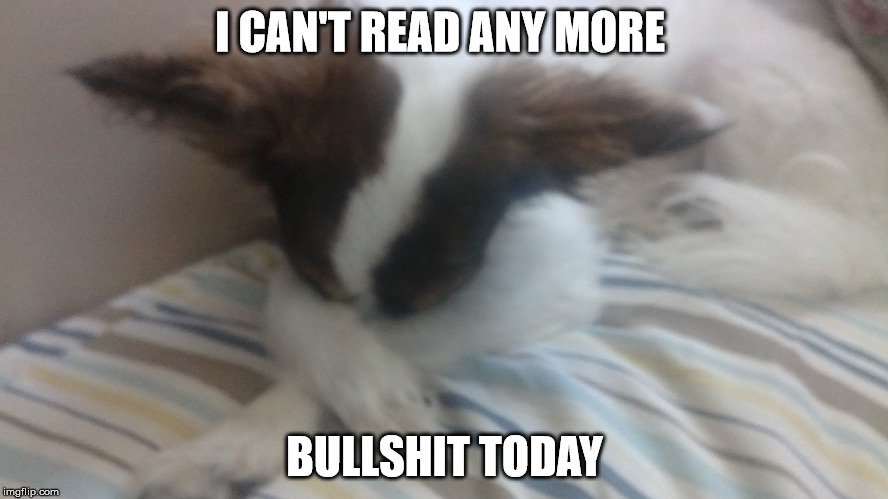 Do you ever come across blogs that read more like infomercials than motivational or educational resources?
Do your teeth hurt because they've caked on adjectives like too-sweet fondant over top their Leave-it-to-Beaver-message of how best to approach life's great challenges?
Meet Dawn Gluskin, author of Type-A Zen. I came across one of her Huffington Post articles titled, Are Positive People Annoying?
My response? Yes Dawn, you are annoying. I'll tell you why.
Because when you say things like this:
You see, happiness is a choice, but we sometimes forget. There are plenty of things in life that are less than perfect and we could just as easily choose to be happy or unhappy about them.
It makes my blood boil. I can't "easily choose to be happy or unhappy" about my life's circumstances because a symptom of my illness is negative thinking. Not just a whimsical idea of…
View original 480 more words